Hyosung's Spandex Performance Unit has been expanding its technology and business to produce the world's best spandex brand through specialized production and R&D, global network, and marketing strategies.
Since its establishment in 1992, Hyosung's spandex brand creora®, which is committed to excellence in quality, service, and value, is constantly developing new products to meet the needs of the customers through continuous R&D to open new horizons in the textile industry.
creora® provides excellence in terms of uniformity and productivity to the customers and also, it has distinguished its brand through executing differentiated global marketing activities by introducing its customers' fabric to famous brands at creora® Fabric Library, located in cities such as Seoul, New York, Milano, Hong Kong, and Shanghai.
In addition, as its global competitive advantage, Hyosung Spandex Performance Unit has established manufacturing facilities in Korea, China (Jiaxing, Zuhai, and Guangdong), Turkey, Vietnam, and Brazil to provide products in excellent quality and better service the needs of customers in global markets
Hyosung's world's best spandex brand creora® will continue to strive to fulfill customer satisfaction by delivering the best products, service, and value to our global customers.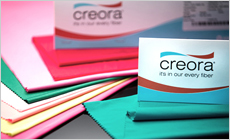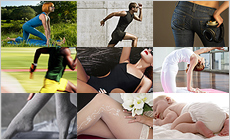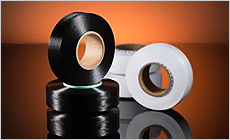 High power & heat resistant spandex creora® Power Fit
creora® Power Fit is a spandex with high power and excellent heat resistance, which maintains its fabric power even setting at high temperature or re-dyeing. In particular, this offers outstanding deeper color and better fastness, dyed with disperse dye stuff. Additionally, even the yarn is thin(fine denier), it provides good performance including high power and better heat resistance.

Super chlorine resistant spandex creora® highclo™
creroa® highclo™ was designed to overcome spandex's vulnerability to damage by chlorine. It prevents spandex degradation by the chlorine element used for swimming pool sterilization and the chlorine bleach used for laundry washing and processing. It is applied to swimwear and improves fabric durability.

High elongation spandex creora® Soft Fit
creroa® Soft Fit has a soft stretching power, and provides a comfortable wearing sensation. It is optimized yarn for hosiery, for its soft and comfort fit with high elongation properties.

Fluorescent spandex creora® LUMINOUS
creora® LUMINOUS can help customers to make high-quality of core spun yarn by checking defects because flourescence material can be screened by using an UV light source. This can lower the risk of quality problems, so manufacturers could gain customers' trust in terms of product quality.