Hyosung's power and industrial systems business has the world's most advanced technology in the heavy electrical machinery industry, which are essential in the field of industrial energy. Hyosung has launched its business in the markets in the US, Europe, Middle East, and the rest of Asia, and is recognized around the world for its quality. Hyosung has global competitiveness not only in the field of power equipment like transformers and circuit breakers, but also in industrial machines like motors, decelerators, and industrial pumps.
---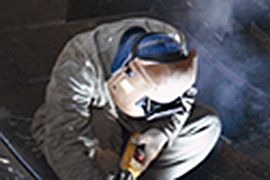 Industrial Machinery PU
" />
Supply and manufacture of products such as Crane, steel pipe used for power generation and...