Hyosung offers the world's best tire cords with superior performance and safety.
Since Tire & Industrial Reinforcements Performance Unit manufactured the first nylon tire cords in domestic market, it has been supplying steel cords, bead wires and chafers etc. We have gained customer's trust as only integrated plant in tire reinforcement field. We believe in supplying the best quality reinforcement to leading tire companies and have established the largest polyester tire cord market share in the world.
In 2006, we draw the long term supply contract with Goodyear which is the largest scale contract (about 3.2 billon dollar) in the world. Based on this result, we have achieved stabilized growth as well as developed our business to oversea plants such as China, Vietnam, United Sates, Brazil and Luxemburg. We will continue to develop and expand our business to oversea plants to strengthen our global market position in 2011.
We also developed steel cords business to oversea plants at Qingdao and Nanjing in China, Vietnam as well as domestic plant at Eonyang in Korea. As the result, we are eligible to produce 250,000 tons of steel cords per year, based on year 2013. We have also been supplying 80,000 tons per year since 1979.
We also contribute to the advance of green industry and IT industry by producing saw wire which is necessity manufacturing a wafer for semi-conductor devices and solar batteries. Major Products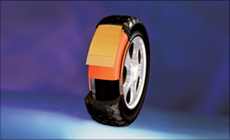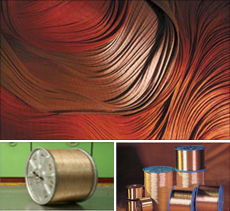 Tire Cord
Hyosung is making unceasing efforts to improve the quality of tire cords (nylon/polyester), which are high-functional products essential for the manufacture of high quality tires. Particularly, the HSP series of polyester tire cords show the world's best quality. Hyosung is under the development and production of tire cords made of new materials, such as PEN, Lyocell, and Aramid.

Steel Cord
Hyosung's steel cord requires thorough processing and management of rubber adhesion, intensity, anti-fatigue and flexibility. The company devotes its utmost effort to developing technologies to lighten the tire and extend its lifespan.

Bead Wire
A bead wire is a major component used for reinforcing radial tires, while protecting the carcass plies from rubbing against the rim. Hyosung's bead wire comes in a variety of strengths and can be tailored to the specific needs of customers.

Saw Wire
A saw wire is a machine that slices silicon to make silicon wafers for solar batteries and semiconductor devices, which needs a precise processing technology. Hyosung is producing and supplying saw wire, ranging from 0.175mm to 0.10mm, according to various customer needs.